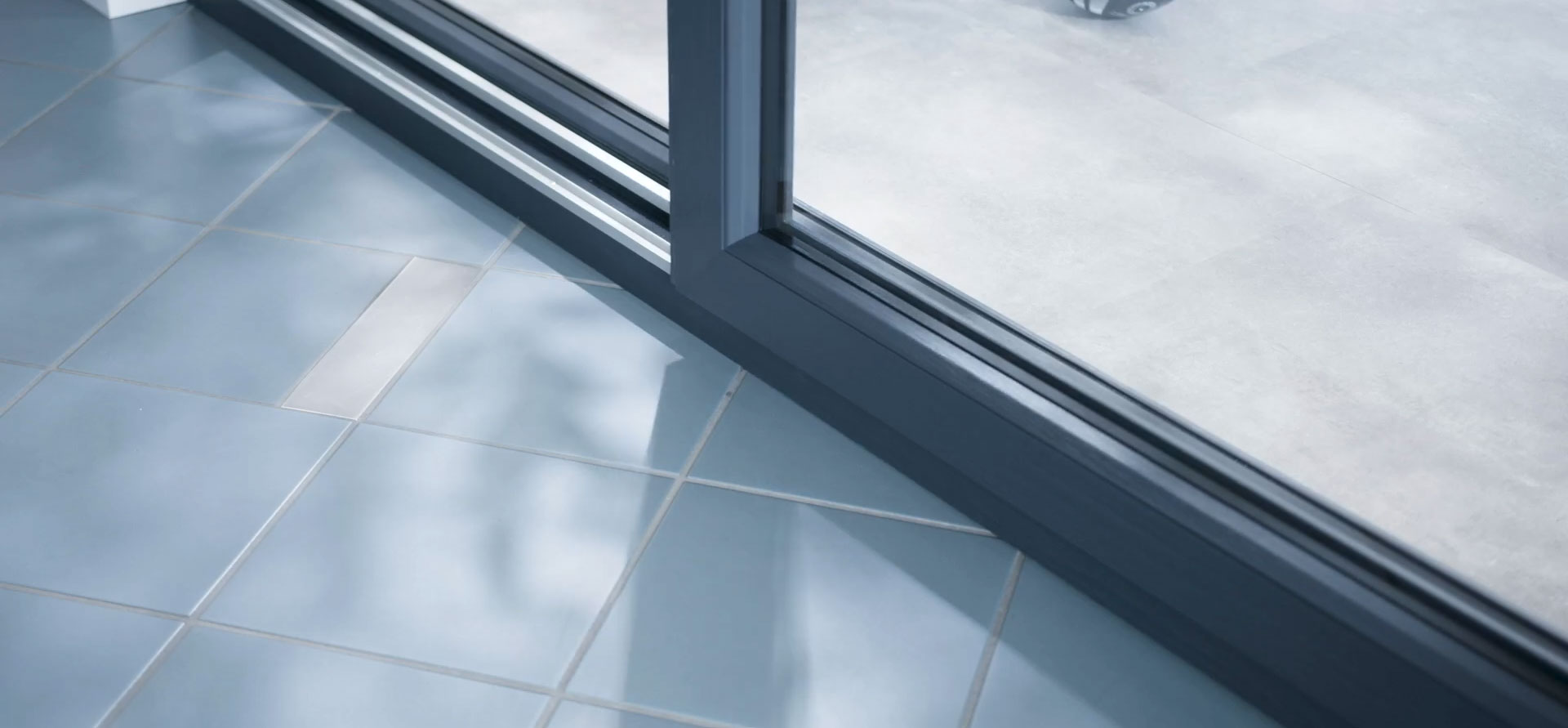 Slide Windows and Doors GEALAN SMOOVIO
GEALAN-SMOOVIO®
The innovative sliding system from GEALAN
Living space is precious, and should therefore be used optimally. For the first time ever,  GEALAN-SMOOVIO® combines the added comfort of sliding with the benefit of exceptional sealing. A combination of newly developed fixing elements, innovative profile geometry and optimized gaskets makes it all possible.
The sliding system as a product alternative for  PSK/ PS systems or simple solutions for sliding elements;
Various implementation possibilities in the private sector and the project sector;
Simple operation, easy to use;
High sealing because of the marginal closure sealing plan;
Usefulness even in renovation areas;
Fast production of the sliding elements because of the minimal amount of special profiles and accessories.
Clear distinction from HST S9000 (size, accessibility, thermal insulation)
The sealing system
Sealing system with quality gaskets made of EPDM
Colour options: grey, black, caramel
Thermal insulating glass

The robust system can support thermal insulating glass packages with 2 or even 3 sheets of glass with widths of up to 46 mm, sound-insulating packages or even special glass
Design and Durability
Option for foiling in over 50 colours or wood imitations, either on both sides, or just the exterior or interior.
The system allows for aluminium platting on the outside
GEALAN-Smoovio se bazează pe componentele feroneriei Roto Patio Inowa
+ O manevrare foarte usoara, chiar si pentru elemente grele datorita functionarii speciale a manerului;
+ Închidere perfecta datorită închiderii speciale a elementelor de blocare ale feroneriei pe profilul de toc;
+ Punctele de blocare controlate pe 3 laturi asigura o etansare perfecta;
+ O mișcare de închidere inovatoare pe profilul de toc;
+ Toate punctele de inchidere sunt controlate de mâner.